"Vikings. The Legendary warriors from the north. Like most adventures, we spend our lives looking for treasures in remote lands across the sea. Fearless explorers, we stopped at nothing to find what we seek. Crossing deadly seas and strange lands without hesitation or apprehension. Always under threat, many wish our death. But we have a strong drive to survive. Brave souls, always exploring new frontiers in search of one thing, and one thing only... Treasure!"

Join Amma the Viking, and her two companions Erik and Elgrimm as they explore strange lands in search of fantastic winnings!

Betsoft Gaming is known for its cutting-edge 3D graphics, innovative gameplay, and rewarding bonus features. Viking Age is no exception. The 5-reel, 30-payline slot game immerses players in a Norse world, full of ships, warriors, shields, and treasure. The detailed graphics draw players in and the multiplier wilds, and free spins create a lot of opportunities to win. This thrilling game has something for everyone and will keep you captivated for hours!
Viking Age is an online video slot game from Betsoft Gaming that brings players back to the Viking era. Players will experience the thrill of battling the fierce dragons, ancient gods, and powerful Vikings. The game includes all the essential symbols from the Viking age including a helmet, a shield, a warhorse, an axe, a crown, and a hammer. The game also features several bonus rounds and multipliers to give players an extra boost. The animation and graphics are top-notch and make players feel as if they are part of the Viking experience.
What are the minimum and maximum bet limits for the Viking Age slots game from Betsoft Gaming?
The minimum bet limit for the Viking Age slots game from Betsoft Gaming is 0.02 coins and the maximum bet limit is 150 coins.
What special features does the Viking Age slots game from Betsoft Gaming offer?
1. Expanding Wilds 2. Powerful Coin Multipliers 3. Free Spins 4. Chain Lightning Feature 5. Golden Shield Re-Spin Feature 6. Treasure Chests Bonus Round 7. Multiplier Wilds 8. Chance Wheel Mini-game 9. Viking Raid Bonus Game
How often does the Viking Age slots game from Betsoft Gaming payout?
The payout frequency of Betsoft Gaming's Viking Age slots game is completely random and unpredictable. The game is powered by Random Number Generator technology, which is designed to ensure that each round is completely fair and random.
Are there any jackpot prizes available in the Viking Age slots game from Betsoft Gaming?
No, there are no jackpot prizes available in Viking Age slots from BetSoft Gaming.
Does the Viking Age slots game from Betsoft Gaming offer any bonus rounds or free spins?
Yes, Viking Age slots game from Betsoft Gaming offers bonus rounds and free spins.
What percentage of money do players get back for playing the Viking Age slots game from Betsoft Gaming?
Betsoft Gaming does not disclose the exact percentage of money a player can get back for playing their Viking Age slots game. Generally, slots games tend to have an average RTP (Return to Player) of 95-97%, meaning for every $100 bet, a player can expect to get back around $95 to $97.
Are there any particular strategies or tips for playing the Viking Age slots game from Betsoft Gaming?
1. Set yourself a budget and stick to it. 2. Take advantage of the bet max button. 3. Look for high-paying symbols and keep an eye out for special features. 4. Try to trigger the bonus rounds to increase your chances of winning. 5. Take advantage of free spins and multipliers when they become available. 6. Always pay attention to the pay lines and bet according to the ones with the best chances of paying out. 7. Try to land a Wild symbol to increase your winning chances. 8. Play with multiple coins to increase your paylines. 9. Make use of the autoplay option if it's available. 10. Stay mindful of the symbols, the paylines and the game rules.
How do the graphics and sound effects compare to other slots games from Betsoft Gaming?
The graphics and sound effects of Betsoft Gaming slots games are known for being some of the most visually stunning and detailed in the industry. The games often feature high-definition graphics, dynamic animations, and rich sound effects that bring the game to life and provide an immersive experience. The audio and visual components of the games combine to create a truly captivating gaming experience. Betsoft Gaming slots games are designed to be engaging and entertaining, providing players with an experience that is both immersive and highly entertaining.
Are there any additional features in the Viking Age slots game from Betsoft Gaming such as side games, scatter symbols, or wild symbols?
Yes, Betsoft Gaming's Viking Age slots game includes both scatter and wild symbols, as well as a side game that allows players to double their winnings.
Is there any customer support available for players playing the Viking Age slots game from Betsoft Gaming?
Yes. Betsoft Gaming provides customer support services to players playing the Viking Age slots game. You can contact the support team via email, phone, and live chat.
What are free spins with no deposit?
Free spins, free pokies, and no deposit bonus games are some of the most popular offers at online casinos across the globe. It allows you to try a new online casino with no risk. You can sign up, collect your bonuses, and try some games on the site. Free spins no deposit bonus is a type of promotion that is very easy to understand. When you sign up as a player, you'll be granted a certain number of free spins at selected slot games. Some online casinos even allow you to choose which slots you want to try out. Make sure to enjoy your free spins before they expire and make the most out of them!
How to Play: Rules, Settings & Options
Basic Info
Type
Slots
RTP
94.2%
Developer
Betsoft Gaming
Year Published
April 2nd, 2020
Mobile-friendly
Yes
Rating
4/5 (278)
Forecast
94.2%
Bonus Availability
Yes
Settings
Autoplay
-
Quick Spin
-
Coin Levels
-
Bet per Spin
USD 0.10 – USD 100
Adjust Paylines
-
Currencies
EUR, USD, CAD, NZD, BRL, ARS, MXN, CLP, COP
Features
Free spins
-
Bonus Round
-
Progressive
-
Multiplier
-
Gamble
-
Layout
Reels
-
Rows
-
Paylines
-
Lines Pay
-
Both Ways
-
SIGN UP
Viking Age Slots RTP Overview
Big Wins Are Straight Forward
Big Win Forecast
If you have played slots online, you have no doubt come across the term RTP. It stands for Return to Player and it shows the theoretical percentage of all money wagered on the slot that is paid out to players as winnings. The RTP of online slots can vary greatly. Whilst some have a considerably low RTP of as little as 75%, others can reach up to the high nineties. The Viking Age Slots RTP is 94.2%.
RTP indicates the overall profitability you can expect by playing, it does not tell the whole story. In fact, it tells you nothing at all about the variance. The experienced slot players amongst you are probably familiar with advanced slot concepts. Yet for those of you with a little less experience under your belt, let's explain them in more detail. The Viking Age Slots
Variance, often referred to as volatility, are one and the same thing. They explain the risk involved in playing a certain slot. Low volatility means low risk gameplay and high volatility means high risk. It gives you an understanding of how often wins are hit and how big those payouts are. When you play a high variance slot, wins are infrequent. Yet when you do win, the payouts tend to be big. Low variance slots on the other hand have a high hit frequency, with many smaller wins.
Viking Age Slots RTP BIG WIN FORECAST
Viking Age Slots RTP Overview
Basic Viking Age Slots
94.2%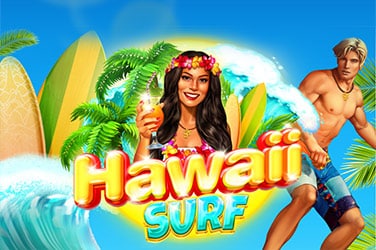 Lowest Known RTP

93%
Highest Known RTP

99%
SIGN UP
3 Simple Steps
1
Join now Quick & easy registration
>
2
Deposit Claim your bonus
>